Our Staff
Kiley Booth, Program Director
Contact: kiley@thecompanionprogram.org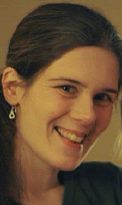 Kiley began working in the Special Education Field in 2000, and spent seven summers working with CBAP. For the last 11 years she has been an Instructional Assistant for the Forest Grove School District in Special Education, primarily working at the secondary and transition level. In her free time she enjoys spending time with her daughter and her amazing husband.
Laura Stallard, Office Manager
Contact: laura@thecompanionprogram.org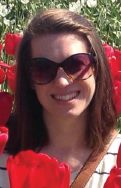 Laura is the point person at The Companion Program. If you need an answer, she's got it! Chances are, if you've ever worked with the Companion Program, or taken advantage of their amazing services, you now know Laura very well. Laura is a local Forest Grover, and absolutely loves the town she was raised in.
Javaughn Fernanders, Art Program Director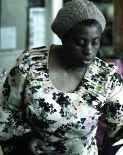 As an artist, environmental educator and disability advocate I feel completely at home, at the Companion Art Studio. I have shown work from California to Indiana, worked with students with disabilities in San Bernardino and taught Special Needs Yoga. Thus, I know that artistic expression is available to all of us.
I am excited about developing a quality arts program at the Companion Art Studio and making it an excellent community resource. I can be found wrangling children and slinging art supplies somewhere in Tigard, Oregon.
Abraham Guthrie Potter, Staff Artist & Arts facilitator – Companion Art Studio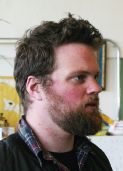 I am an artist based out of Scholls Oregon. I studied sculpting, print making and pottery before moving to Road Island to major in painting. I am passionate about strong work ethics and diversity of creative expression in art. I believe a strong foundation is the most important spring board into your imagination. At the Companion Art Studio I explore various projects and teaching methods to help build that foundation, always trying to have fun in the process.
Marianne Meeuwsen, Employment Specialist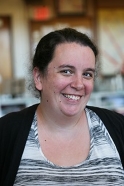 Marianne started work/living with people that have IDD/Mental Disabilities from 2003, in an organization called L'Arche USA located in Spokane, WA. From there she worked at Bethesda taking care of adults with physical and developmental disabilities.. She then moved to Vangaurd, where she worked in a day program for adults with developmental disabilities. After that she worked at TVW, working with adults with developmental disabilities who were seeking employment in the community. She has recently joined The Companion Programs Employment Team. In her spare time she enjoys spending time with her wonderful husband and three year son , who keeps her very busy!